Sonora, CA — There will be a rare opportunity to hear from the candidates running for the US House District Five Congressional seat.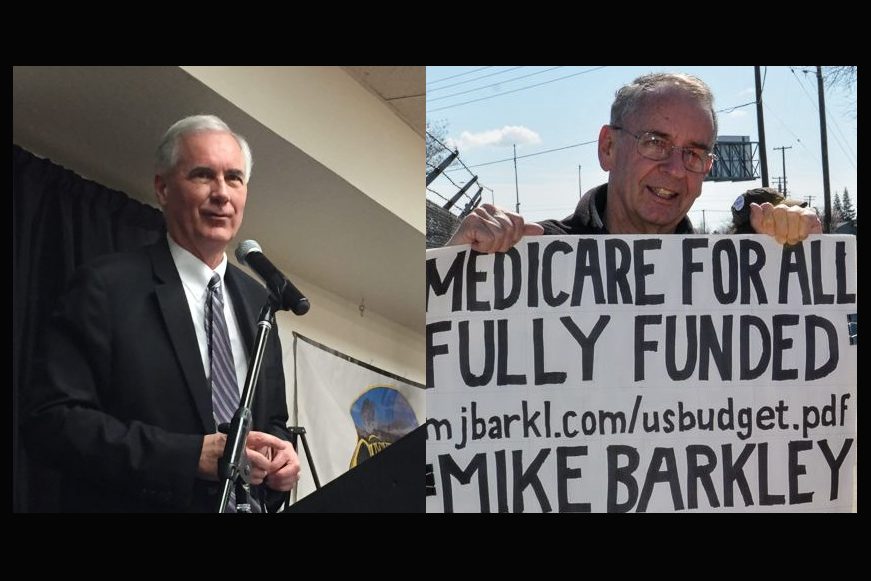 Incumbent Republican Tom McClintock and Democratic challenger Mike Barkley have agreed to meet for an upcoming Clarke Broadcasting candidates' forum. It will be recorded in the Clarke Broadcasting studio in downtown Sonora next week and then aired in its entirety on Thursday, October 20, at 6pm on AM 1450 and FM 102.7 KVML, and streamed on myMotherLode.com. It will also be archived on myMotherLode.com for playback at any time.
It will air a day after a California Senate District Four candidates' forum featuring Marie Alvarado-Gil and Tim Robertson, which you can read about by clicking here.
One aspect of both forums will be questions from the community. If you have a question that you would like… Continue reading →
Dear Californian,
Voting begins in California today! All active registered California voters are being sent a vote-by-mail ballot with a prepaid, first-class postage return envelope for the November 8, 2022, General Election. In-person early voting is also now available at every county election office.
Tips for Returning Your Ballot
Voters have several safe, secure, and reliable options for returning their ballot.
Mail:

Every vote-by-mail ballot comes with a first-class prepaid postage return envelope.
Before returning your ballot, you must remember to sign and date the return envelope provided with your vote-by-mail ballot.
Ballots that are returned by mail must be postmarked on or before November 8, 2022, Election Day, and received by county elections officials no later than 7 days after the election.

Secure Drop Boxes:

All counties offer secure drop boxes to return vote-by-mail ballots. You can drop off… Continue reading
September 8, 2022 – The American Association of University Women (AAUW) Mariposa Branch is hosting a candidates' forum for the contested Mariposa County Unified School District Board Trustee races in District 1 and 3 as well as the John C. Fremont Hospital Board of Directors for the 2-year and 4-year term.
It will be Wednesday, September 28, 2022, at 6:30 P.M. in the boardroom at the government center located at 5100 Bullion Street in Mariposa.
Candidates for MCUSD District 1 Trustee are Kim Monson, Robert Hill, and Gail Pioske. MCUSD District 3 Trustee are Kelly Salonen and Robert Morse. JCFHD 2-year term are Linda Pribyl, Rose Ann Fluharty, Suzette Prue, and Teresa Johnson. JCFHD 4-year term are Candy O'Donel Brown, Wendy Ryder-Priola, and Nicholas R. Lambert.
AAUW invites the public to come with questions. The… Continue reading →
Tonight (Friday, August 19th) at 7:00 pm Mariposa County will be hosting a Community Meeting to provide information and updates on the fire debris removal process. This meeting will be held at the Mariposa County High School Auditorium and will be streamed live on the Mariposa County Health & Human Services Facebook page starting at 7:00 pm.
If you cannot attend the event and have questions, please send them to firerecoveryinfo@mariposacounty.org or call 209-966-2000 and ask to speak with Lizz Darcy.
Saturday (August 20th) from 9:00 am – 4:00 pm, Mariposa County staff and partners will be at the High School again for a Right of Entry Workshop to help those who need large debris removal (damaged structures 120 sq. ft. or larger).
Individuals can ask property-specific questions and are asked to bring a government-issued identification card to complete… Continue reading →